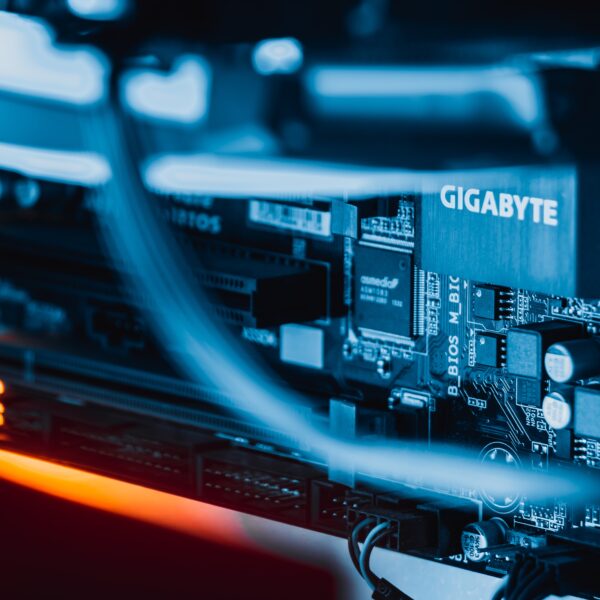 Cyber security build reviews: Keep your devices secure by default

.
Before rolling out your new gold build to your organisation, you need to make sure it is secure. Have no doubts about unwanted data and threats when you come to In.security for a thorough build review.
Our device reviews will help you validate that your gold build configurations are secure. Our in-house expertise and knowledge enable us to identify insecure rules and device settings; we ensure your perimeter protects you as well as ensure your internal assets are now releasing anything sensitive too. Security is a priority and you are protected from every side with In.security.
How it works: Our tried & tested build review process

.
Analyse gold images
The In.security team will scrutinise your gold images and examine every inch to identify any quick wins for an attacker of a curious user. It's important to look at every angle and every possibility of an attack.
Acquire device data
Using commercial, open source and custom in-house tool sets, we acquire device data and achieve maximum coverage from every image assessed. Our meticulous attention to detail means we cover all bases and grounds to formulate the clearest picture.
Assured roll out process
Our build reviews provide an assured roll out process, so you can have peace of mind that your new hosts are not exposing vulnerabilities to users and attackers from the start. Start off on the right foot with a build review from In.security.

Benefits of build reviews: Actionable results

.

Secure by default
By performing a build review, you can ensure both your perimeter and workstations are 'secure by default', so you don't have to worry about cyber security threats.
Peace of mind
Our intricate analysis of the security configuration of your images and perimeter appliances means any anomalies can be identified and secured straight away. The same applies to any default 'out of the box' configurations that may contain vulnerabilities, so you can ensure your configuration is always safe and protected.
Here to help: Build Review FAQs

.
Can you assess onsite?
Yes, we can attend your premises for assessments, especially for services such as internal infrastructure/application testing or wireless assessments. We can also operate remotely too and still yield the same results; all of our services are offered globally.
How quickly can you start?
Depending on your requirements, we can often start engagement within 48 hours.
Do you offer managed service contracts?
Yes, we do. If, over an agreed period of time, you require a significant amount of testing and/or training, either ad-hoc or at regular intervals, we can help. What we do is set up a pool of testing days or training courses – or both – that can be used when you require them. Plus, our managed service contracts attract a discounted rate.
How quickly will I get the report?
After the build review finishes, we will compile our report and get it back to you within five working days – but will always strive to get it to you sooner.
Can you review out of office hours?
Yes, we can work around you and your timeframe. However, explicit out of hours testing may incur an additional charge.
Latest news & insights Related articles & resources

.
Cyber security services & training Explore our other cyber security solutions

.