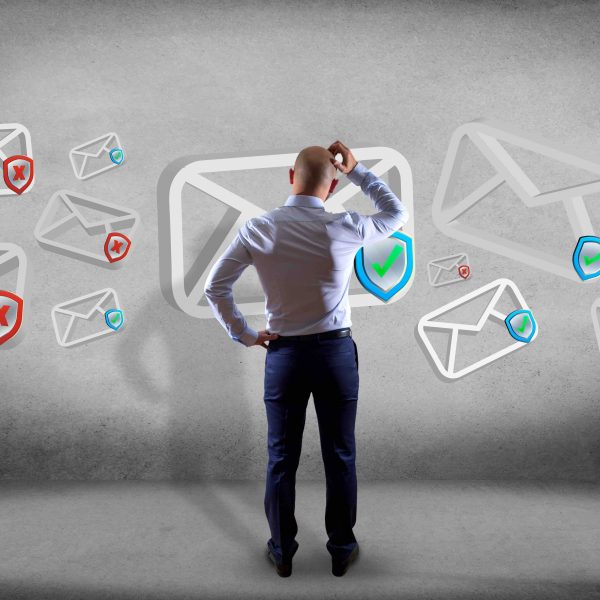 Phishing assessments by In.security: Enable a strong security culture in your organisation

.
Tackle untrustworthy emails with a trusted cyber security specialist. In.security have the expertise and experience to help identify and improve the security and awareness level of your organisation's email accounts and staff.
Our phishing assessments raise awareness amongst your team as well as recognise your perimeter security controls to help strengthen your company's internal network against remote threat actors. Measure user interaction and gain a customised plan to further your cyber security with In.security's phishing testing service.
Phishing assessments explained: Our tried & tested phishing testing process

.
Social engineering attack simulations
In.security offer phishing testing services and vishing social engineering attack simulations to test your organisation's awareness. Our social simulations use techniques and unique plausible pretexts, specifically designed for your environment.
Awareness engagements
Awareness engagements construct single or a small number of emails under a suitable pretext and send to all or some of your staff. From there, interaction rates are then submitted and monitored according to your specific requirements.
Exploitative engagements
Exploitative engagements are executed in the same way as awareness engagements, but instead of measuring user interaction, the aim is to attempt to gain access to your internal environment. It will demonstrate proof of concept and, if required, we can continue to assess the level of access a remote attacker could establish once a foothold is established.

Phishing testing services: Actionable results

.

Tailored & detailed reporting
In.security are renowned for our incredibly detailed reporting for our cyber security services and phishing assessments are no different. We help you gain insight into your staff's interaction rates and identify what improvements need to be made to your security culture to prevent phishing attacks in the future.
Cyber awareness
Our phishing assessments highlight your organisation's cyber awareness culture which is why we offer a free awareness training primer that will enhance the knowledge and resilience of your staff in the future.
Here to help: Phishing Assessment FAQs

.
How quickly can you start?
Depending on your requirements, we can often start your phishing assessment within 48 hours.
Do you offer managed service contracts?
Yes, we do. If, over an agreed period of time, you require a significant amount of testing and/or training, either ad-hoc or at regular intervals, we can help. We can set up a pool of testing days, training courses, or both, that can be used when you require them. Plus, our managed service contracts attract a discounted rate.
How quickly will I get the report?
After your phishing assessment finishes, we will compile our report and get it back to you within five working days – but will always strive to get it to you sooner.
Can you test out of office hours?
Yes, we can work at your requested times. However, explicit out of hours testing may incur an additional charge.
Latest news & insights: Related articles & resources

.
Cyber security services & training: Explore our other cyber security solutions

.